This Erect Bend Exercise is also known under the name "Plumped Bend", although this can be a bit misleading as the erection occurs only before the exercise and not during the penis exercise program. Before you start practicing, in order to increase penis girth and diameter, you should be fully warmed up penis warm up. At the outset the penis has to be in a semi erect state.
Erect Bend | Plumped Bend Exercise

Video

1. Step: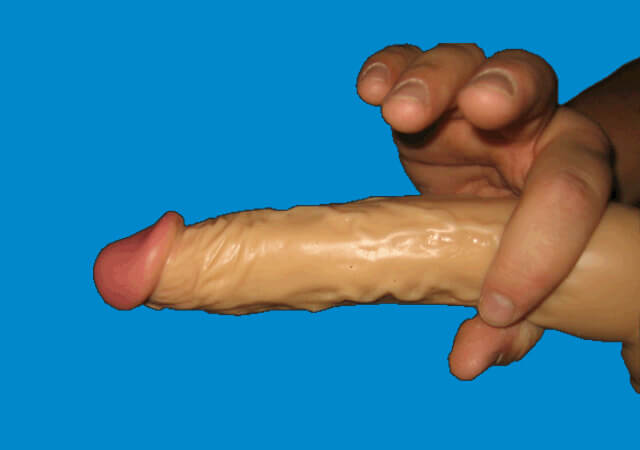 Apply the OK-grip (from above) far down around the penis (near to the pubic bone). Do not exert too much pressure on the glans and don't close the grip completely, otherwise the blood circulation might be interrupted too strongly. Keep the grip until the erection has completely abated.
If necessary, help the process by pressing the penis down gently with the palm of the other hand. Then start to practise the Kegel exercise several times. All the while make sure the penis is completely relaxed.